Bride Takes Typical Bridesmaid Pics With Her Best Guy Friends Instead
Rebeca Sinohara, a 24-year-old computer-engineering student from Itajubá, Brazil, was a little bummed before her wedding. She wanted to take getting ready photos ― the pics that are typically taken of the bride and her bridesmaids as they primp for the big day ― but she didn't have any close girlfriends to ask.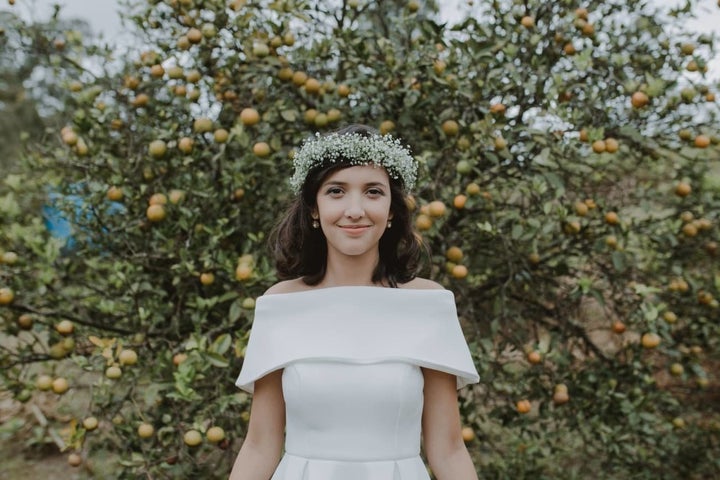 Rebeca Sinohara on her wedding day.
"Of course I have girlfriends from childhood and high school, but we are not as close as before," Sinohara told Buzzfeed.
She did grow close to five of her male classmates during her time in college, so she asked her bros to stand in for the pics. Her buddies were game, and even donned pretty pink robes for the shoot.
(Story continues after the photos.)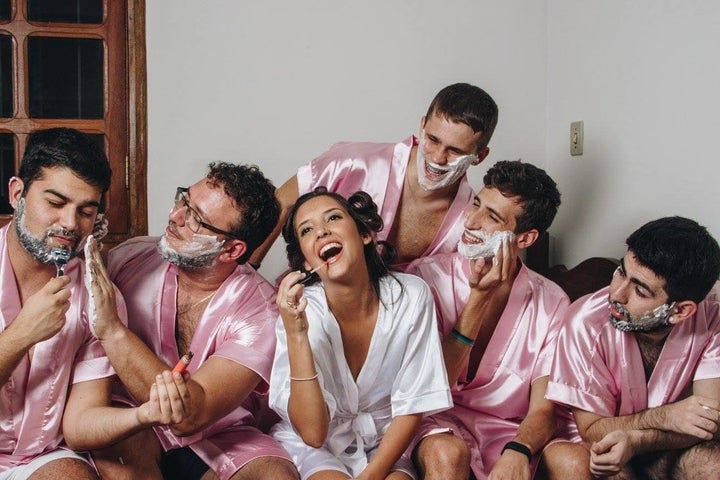 The gang primps.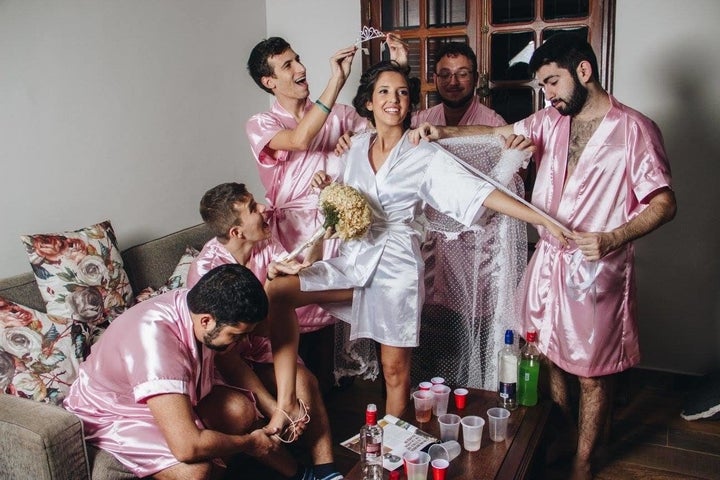 The men fuss over Sinohara.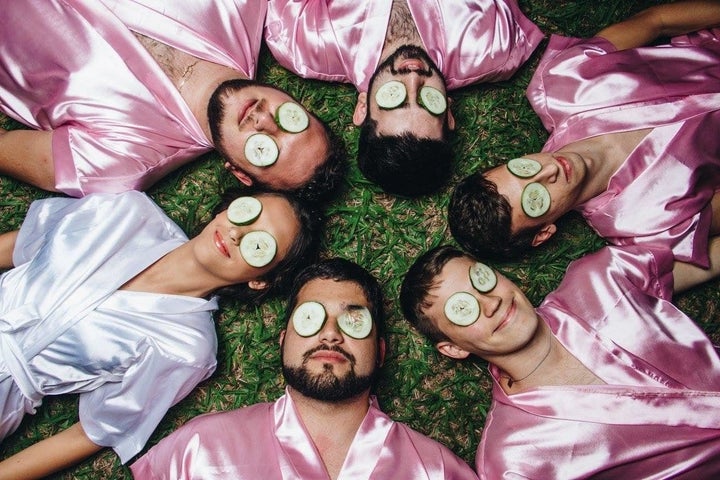 A very cute-cumber pic.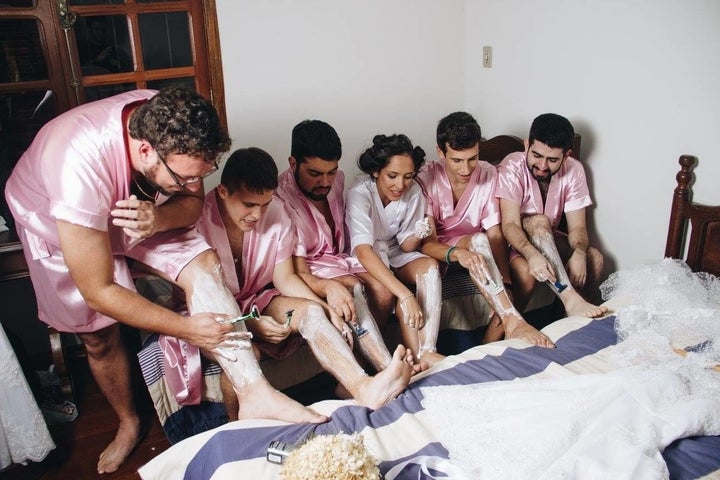 The gang gets silky smooth.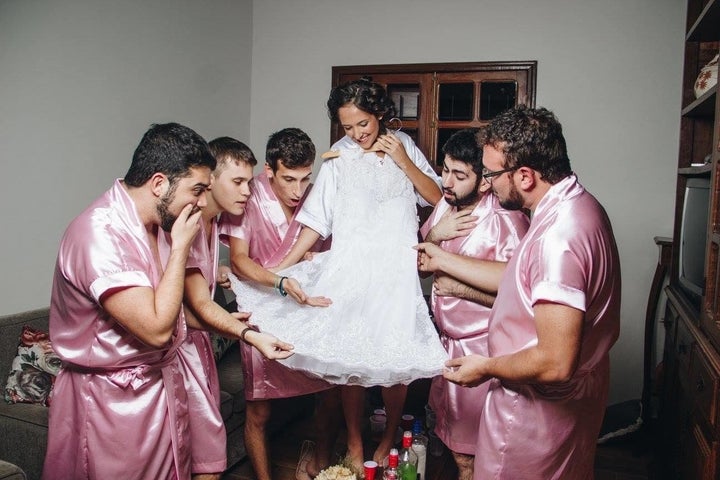 "So pretty!"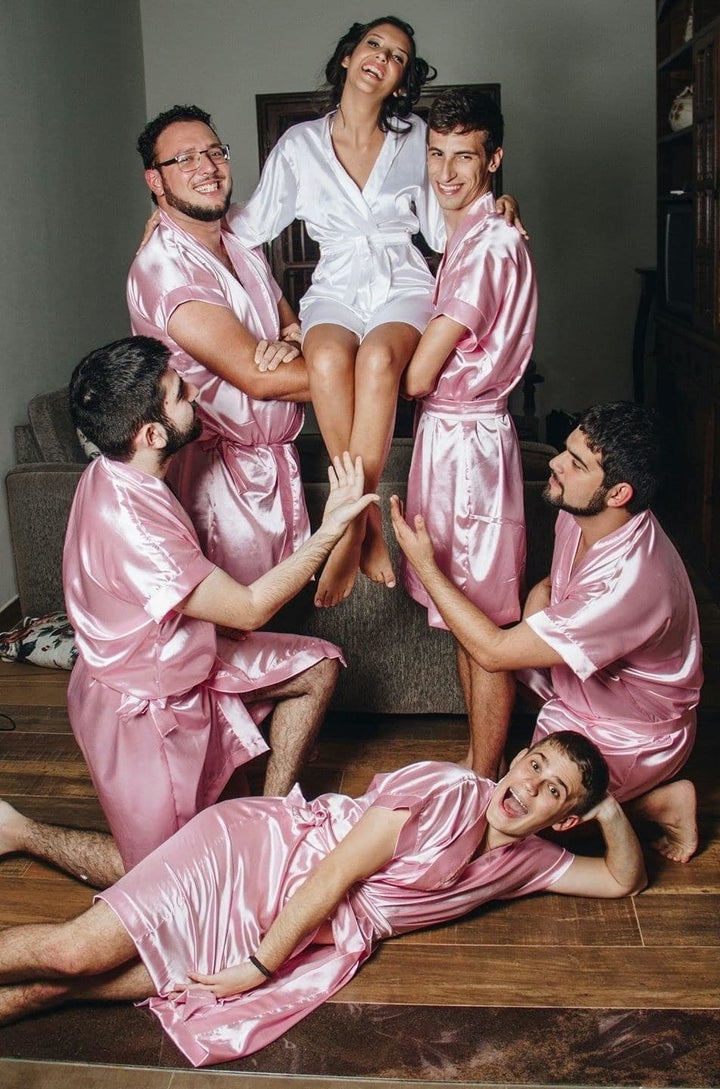 Sinohara is treated like a queen.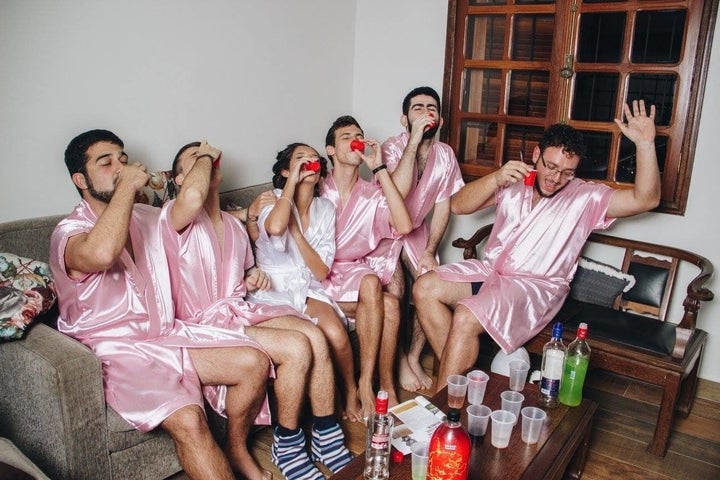 A shot of shots!
Sinohara posted the photos to her personal Facebook page on May 16, where they got a lot of attention and soon went viral.
And the wedding? It went off without a hitch.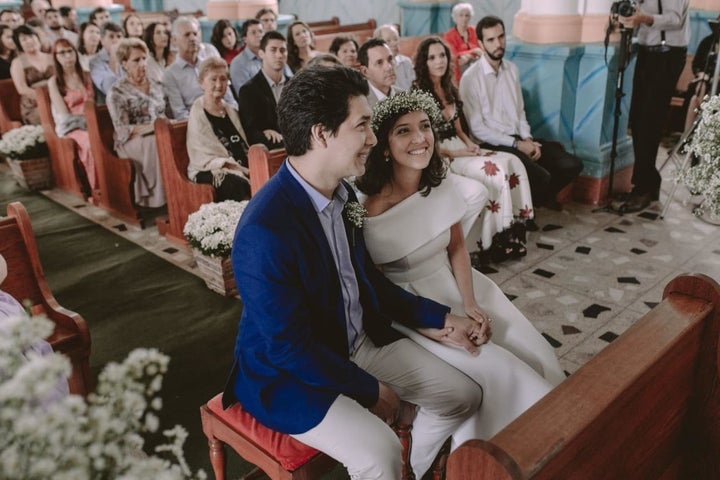 Rebeca and Renato during the ceremony.
"The wedding was simply amazing," she told Buzzfeed. "Renato and I share a great love, and it's easy for people to see and feel that when they are around us. It was a very simple and intimate event, and everything was planned just the way we like."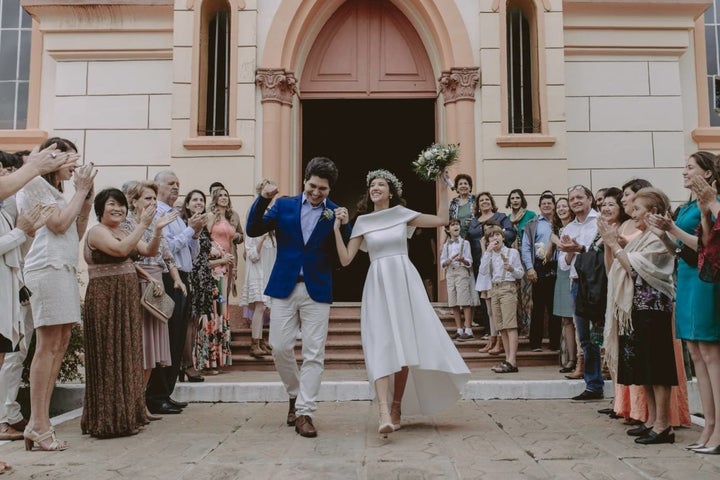 The newlyweds!