DC Cop Turns VW Camper Van Into Really Trippy Vehicle
If you see Jeff Bloch driving by in his camper van, you're to be forgiven if you think you're suddenly on LSD.
The VW van looks like something straight out of the Summer of Love, but with one big difference: the van looks like it's sideways.
Don't worry ― Bloch isn't an exceedingly bad driver, but a very good designer of custom cars.
Bloch recently took a 1976 VW camper van, gutted the interior and stuck the shell on top of a 1988 VW Rabbit in a way that looks as if the van has been permanently turned on its side.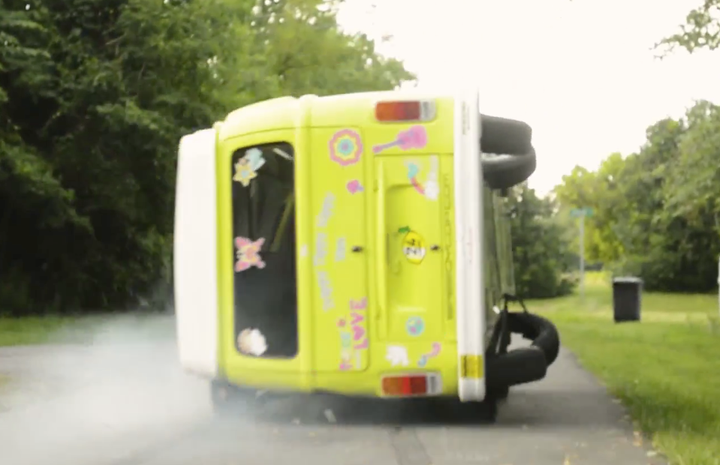 Barcroft
"The van is set really close to the ground to complete the visual effect of it being a rolled over vehicle rather than an actual race car," Bloch told Barcroft TV.
Despite its awkward appearance, Bloch said his "Trippy Tippy Hippy Van" is able to reach speeds of 100 mph.
"We raced it last weekend for the first time and it lasted all weekend," Bloch told Barcroft. "We did a total of 224 laps on a two-mile road course, and we were actually putting this thing on two wheels on some of the hard corners."