Florida State Park Wants To Hook Some New Mermaids
Looking for a job where you can make a big splash? How about becoming a professional mermaid?
The Weeki Wachee Springs State Park is holding auditions on Jan. 13 for people with the will, desire and lungs to work as professional mermaids.
The park, about an hour north of Tampa, bills itself as "The Only City of Live Mermaids!" thanks to daily shows with women dressed as mermaids performing underwater.
The current mermaid menagerie is 17 mermaids and three princes who perform two shows a day, 365 days a year.
Park spokesman John Athanason expects at least 50 women will show up for the first part of the audition. It's so grueling that he predicts a lot of them will wash out quickly.
"It's not easy what they do, and a lot of girls find that out" at the audition, Athanason told the Tampa Bay Times.
The first test requires the maybe mermaids to complete a timed, 300-yard endurance swim and then show they can tread water for 10 to 15 minutes, according to The Associated Press.
"It's an inherently dangerous job, and you need to be able to not only save yourself, but save a colleague," Athanason told the Tampa Bay Times.
Then there's another audition in which the aspiring mer-people must show they can do water ballet moves, like flips, without looking "panicky."
"It's all about how comfortable they are," Athanason said. "We encourage everyone, from every background."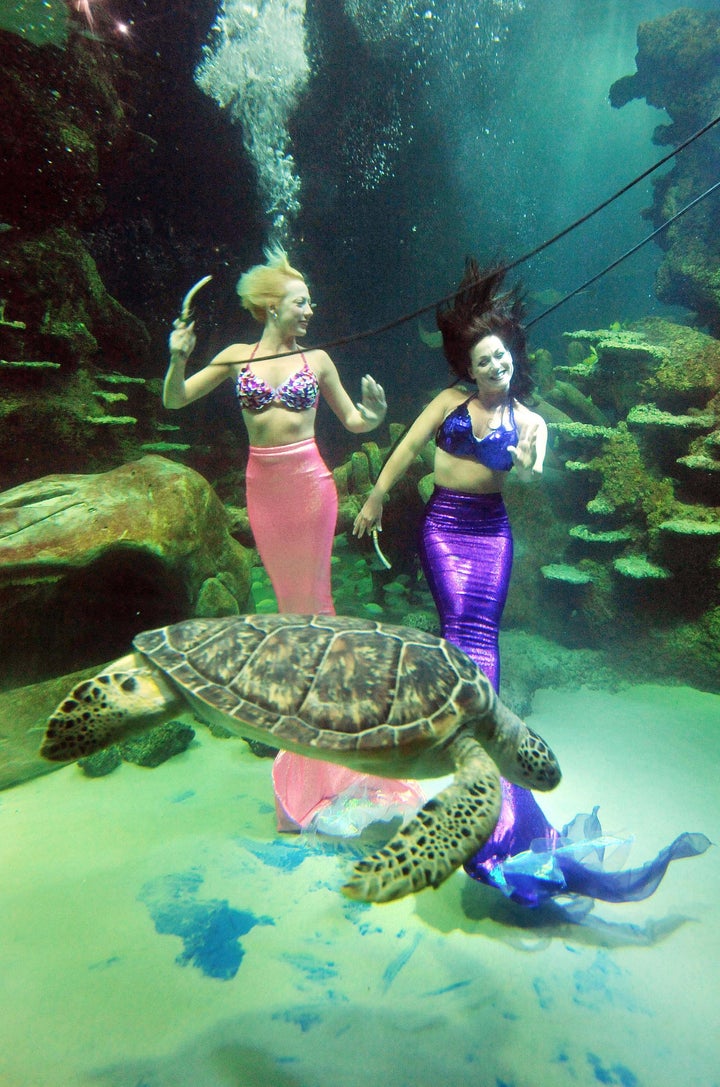 Applicants must be at least 18 and available to work at least four days a week.
But it's not a job for people who want liquid assets: It pays only $10 an hour, according to AP.