#FredinChina: A producer uses live stream to boost Chinese Pride over US movies
I'm Fred Raillard, CEO, Co-founder and Creative Chief Officer of FRED & FARID, a social, content, tech solutions for brands company based in Paris, Shanghai, Beijing and New York. In partnership with FRED & FARID, BFM Business launches #FredinChina, a social media podcast in "Chine Hebdo", the weekly radio broadcast of Mathieu Jolivet. #FredinChina is essential to know and understand the world's largest economy.
I fell in love with China, and live in Shanghai with my wife and sons since September 2012. With my teams at the FRED & FARID Shanghai agency we monitor, analyze and decrypt this ultra-connected China with nearly 800 million netizens by sharing what we see, hear and read on Weibo, WeChat, Huaban, Youku. I prepare this column with Jing Qian from FRED & FARID Shanghai.
Click here to listen to all the podcasts.
A producer uses live stream to boost Chinese Pride over US movies
The HotTopic of the week is a movie, called Song of Phoenix. It's a story of band playing an old instrument: Suona. A very high sound, difficult to listen. In China, less and less people listen to this kind of traditional music. The movie is directed by a very famous Chinese director called Wu Tiang Ming, telling the story of this instrument. The movie is a docu-fiction, to promote the old traditional music. But it didn't really worked. The only made, after one week 3.6 million RMB, which is really bad. It was released the same week as Captain America and Chinese people preferred to see this film.
A well known producer called Fang Li, decided to help this movie by launching a live stream (which is really trendy in China) to beg theaters in order to encourage Chinese people to go to see the movie. It kind of worked as Chinese people estimate that this movie is going to make 30 millions RMB. It raises a lot of questions on social media, about US soft power versus Chinese one, of which is the best way to promote and build Chinese culture inside but also outside the country.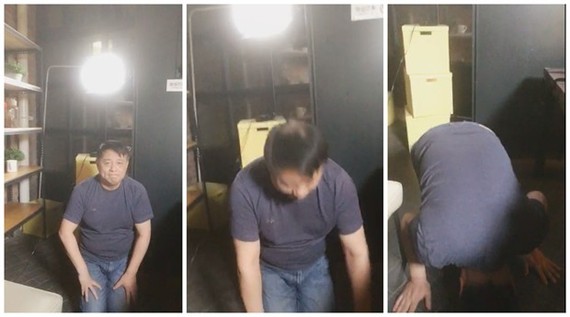 Tencent partners with Apple: a new era between China and the US?
The HotBrand of the week is Didi. There's Didi and Kuaidi in China which are the 2 famous Chinese Uber. People discovered that Apple invested 1 billion dollars on Didi, which has already a shareholder: Tencent from the BAT (Baidu, Alibaba, Tencent). It was a big surprise as in Chinese mind you have a battle between BAT against the GAFA (Google, Amazon, Facebook and Apple). It was a kind surprise to discover that one of the big giant of the GAFA was investing in one of the apps where Tencent has already invested.
Also very surprising, cool but enjoyable for Chinese people was to see this picture of both CEOs Tim Cook and Liu Qing, CEO of Didi, together. Liu Qing is very inspiring for Chinese people because her father is the founder of Lenovo. Li Qing was the general manager of a big bank, then she launched Didi and she's also the mother of 3 kids. And she's unfortunately fighting against a cancer. She's super admiring, an inspiring business woman. People speculated on the fact that she will probably make an IPO in the US and all this was a preparation for the IPO.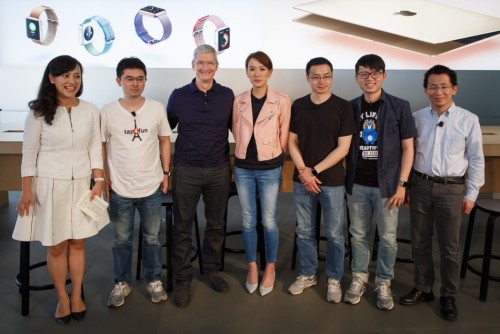 A man sexually harassed in a bus posted his story on Weibo
The HotPost of the week is related to a sexual harassment in a bus. A man was sexually harassed by a woman. This man decided to tell his story in a post on Sina Weibo. The reaction was not the one expected. Tones and tones of comments using the same structures than stupid sentences of men « It was a little bit of her fault, because she shouldn't have wore this dress », sentences that we hear in this situation, when women are harassed. This time women use those type of sentences « It's a little bit of your fault you shouldn't have wore this trousers it makes you too sexy ». It became really big as men and women started to react at those stupid sentences. Very funny and ironic. Women used that as a way to make men aware of the way they feel. There is a kind of way of justice. The whole thing generated 6,000 retweets on Sina Weibo.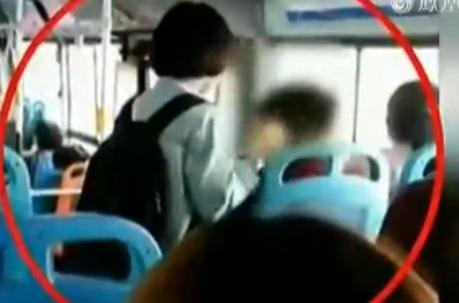 More podcasts on #FredinChina website
Follow Fred on Twitter: @FredFarid or FRED & FARID: @FredFaridGroup
FRED & FARID website: www.fredfarid.com
Chine Hebdo website
The Morning Email
Wake up to the day's most important news.
---
By accepting you will be accessing a service provided by a third-party external to https://www.catchupnews.org/