Google celebrates 44th anniversary of hip-hop with interactive new doodle
Google is celebrating the 44th anniversary of birth of hip-hop with an interactive doodle.
The regular logo on the search page is replaced with a graffiti version and when clicked on, turns into a video narrated by Fab 5 Freddy.
Lyor Cohen, YouTube's global head of music, says: "Today we acknowledge and celebrate a cultural revolution."
DJ Kool Herc is credited with creating hip-hop in 1973, after playing "breaks" in songs at a party in New York.
https://twitter.com/GoogleDoodles/status/895864717536710656
According to the video and release on the Google doodle site, when Kool Herc played the instrumental sections, his friend Coke La Rock hyped up the crowd over the top of the beats, becoming the first hip-hop MC.
Lyor Cohen says that after a lot of their Bronx neighbourhood was destroyed because of a failed railroad project "the youth needed an outlet - a unifying sound, a beat, a voice to call their own".
"The Bronx DJs and MCs rose to the task and the city loved them for it. Hip-hop was accessible," he says.
"Starting with folks like DJ Kool Herc, DJ Hollywood and Grandmaster Flash, the grassroots movement created a new culture of music, art and dance available to the five boroughs of the city and beyond."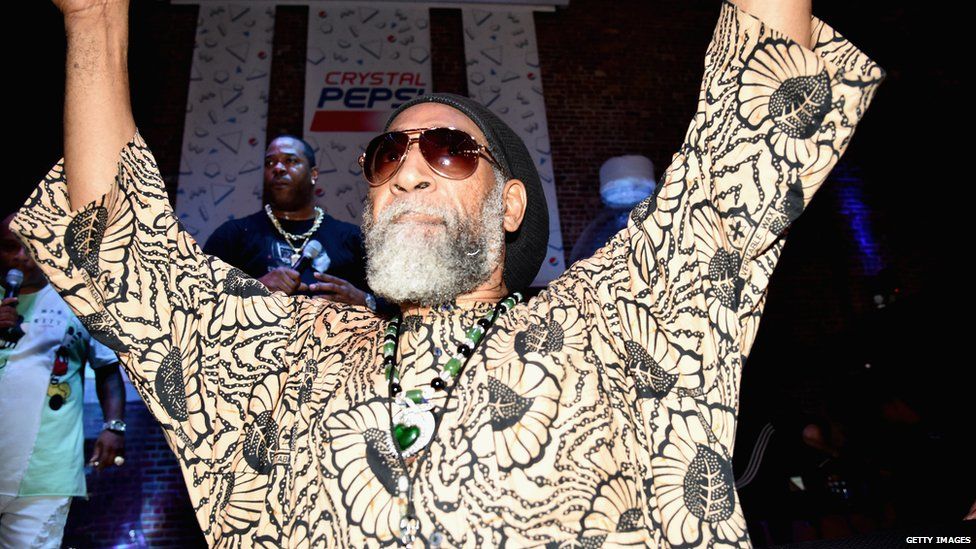 Image caption DJ Kool Herc is credited with creating hip-hop at a party in the Bronx in 1973
The doodle also gives the user a chance to become a DJ - with the use of interactive turntables.
After the video explaining the birth of hip-hop is over, Fab 5 Freddy then goes through a tutorial on how to change records and scratch a track.
There are then 10 challenges that the user can complete on the digital decks.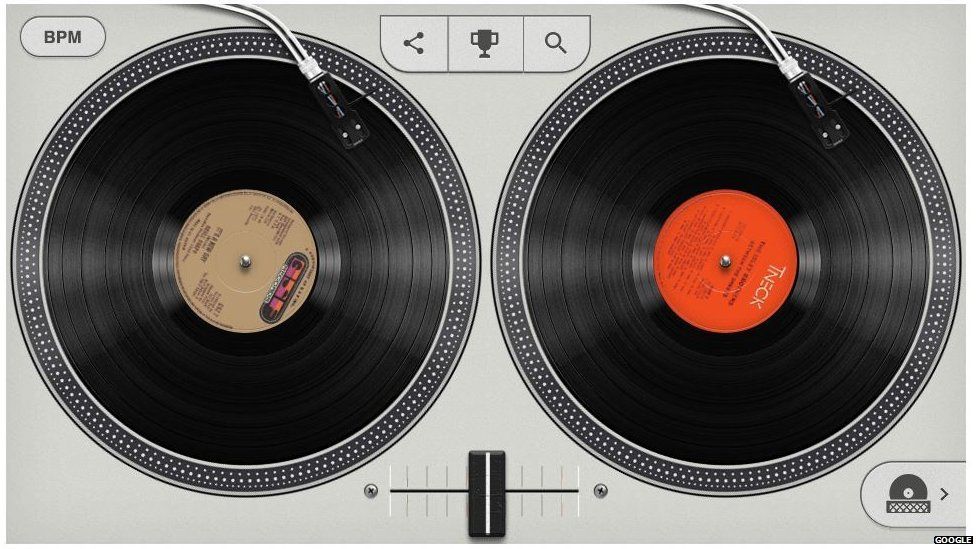 The origins of hip-hop were the subject of director Baz Luhrmann's show, The Get Down, on Netflix.
Before it was cancelled by Netflix, The Get Down focused on a young lyricist trying to make it in the music industry with his friends, while also dealing with life in 1970s New York.
The series reportedly cost $120m (£92.5m) to make, with Baz Luhrmann saying he felt "overwhelmed" while making it.
Find us on Instagram at BBCNewsbeat and follow us on Snapchat, search for bbc_newsbeat
---
By accepting you will be accessing a service provided by a third-party external to https://www.catchupnews.org/