Kendall and Kylie Jenner have apologised following criticism of their new range of T-shirts.
The tops featured their faces and logo superimposed over images of musicians such as Tupac, Notorious BIG and Kiss.
The reality TV stars have now withdrawn the $125 (£95) tops from sale.
"These designs were not well thought out and we deeply apologise to anyone that has been upset and/or offended, especially to the families of the artists," Kylie wrote on Twitter.
"We are huge fans of their music and it was not our intention to disrespect these cultural icons in any way.
"The T-shirts have been pulled from retail and all images have been removed.
"We will use this as an opportunity to learn from these mistakes and again, we are very sorry."
https://twitter.com/KendallJenner/status/880527206362914816
Before the apology was issued, Voletta Williams, mother of Notorious BIG, distanced herself from the clothes.
https://www.instagram.com/p/BV7idXEAt5_/?taken-by=volettawallace
"I am not sure who told Kylie and Kendall Jenner that they had the right to do this," Wallace said on Instagram.
"The disrespect of these girls to not even reach out to me or anyone connected to the estate baffles me.
"I have no idea why they feel they can exploit the deaths of Tupac and my son Christopher to sell a T-shirt."
Sharon Osbourne, reality TV star and wife of Ozzy Osbourne, also criticised the use of her husband's band, Black Sabbath, on the T-shirts.
https://twitter.com/MrsSOsbourne/status/880503475485855744
The "vintage T-shirts" were described as "one of a kind" and while shoppers could select which image of Kendall and Kylie they would like, the band T-shirt was apparently chosen at random.
Fans had also criticised both the design and the cost of the tops.
https://twitter.com/wannderles/status/880238542051561472
https://twitter.com/REESARENE/status/880221285292421120
It's not clear if customers who had already ordered the T-shirts will still receive their products or be offered a refund.
It's also unknown if any had already been sent out.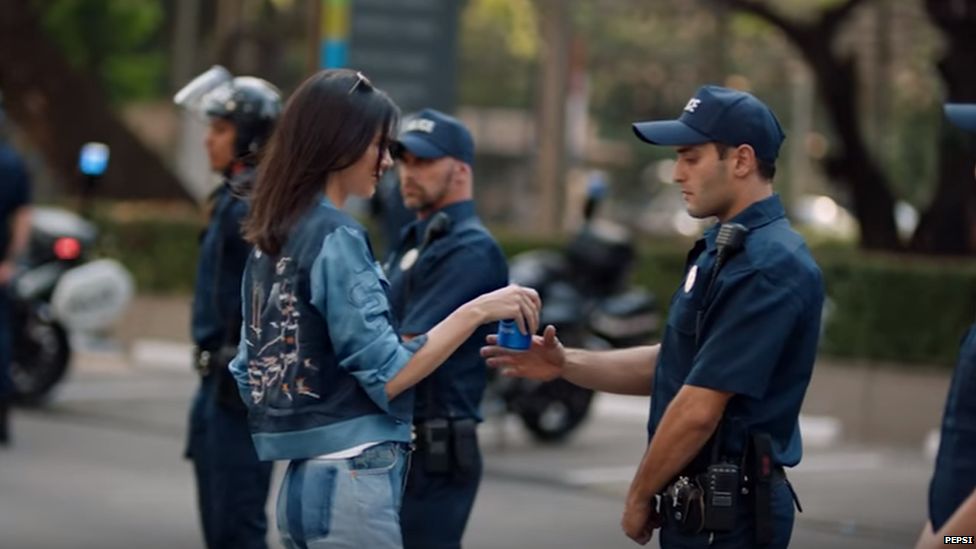 Earlier this year, Kendall Jenner was criticised for a Pepsi advert she starred in.
She was accused of undermining the Black Lives Matter movement and for appearing as a "privileged, white" supermodel working as a peacemaker between civil rights activists and police.
Kendall and Kylie Jenner first found fame as part of the reality show Keeping Up with the Kardashians, which featured their half sister Kim Kardashian and the rest of her family.
They have since gone on to have their own shows and sell fashion and make-up ranges.
Find us on Instagram at BBCNewsbeat and follow us on Snapchat, search for bbc_newsbeat