Kevin Spacey Went 'Underground' After Sexual Misconduct Allegations, Ridley Scott Says
The actor Kevin Spacey has disappeared after multiple people accused him of sexual misconduct, director Ridley Scott said.
Scott, who recently worked with Spacey on the J. Paul Getty biopic, "All the Money in the World," said the actor has "gone down underground." 
"I don't know where he is," Scott told The Associated Press in a recent interview for an article published Tuesday. 
The director cut Spacey, who played the title role of oil billionaire Getty, from the movie after a wave of sexual assault and harassment allegations surfaced in October and November. Scott and the rest of the cast and crew reshot all of Spacey's parts with his replacement, actor Christopher Plummer, over nine days.  
Scott says he hasn't heard from Spacey since. 
"It would have been nice to have some kind of call, even if it was from his (Spacey's) representative," Scott said. 
In an interview with the New York Daily News, Scott said he has "no real plans to talk to Kevin Spacey."
"I wouldn't know what I'd say to him," Scott said. "I'd be speechless for the first time in my life."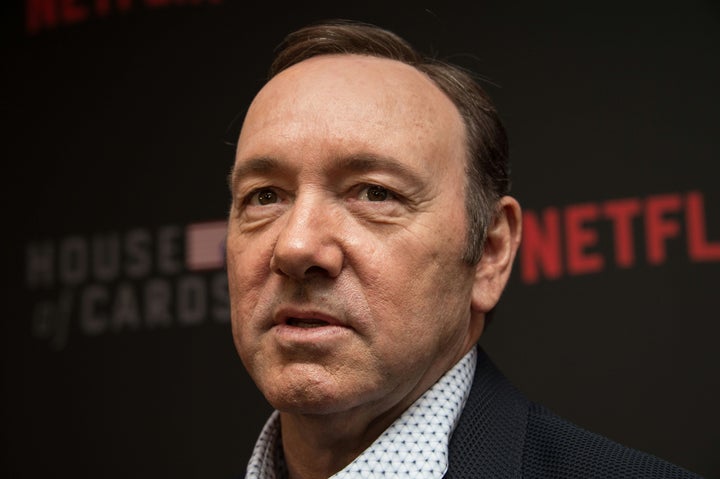 Scott said he has a final cut of the version of "All the Money in the World" that features Spacey, but he won't release it under any circumstances. 
"Over my dead body. No," Ridley told AP. "I don't think that would be very graceful. There's a great word called grace, right? So I wouldn't do that, no." 
In October, actor Anthony Rapp accused Spacey of sexually harassing him when he was 14 and Spacey was 26. Shortly after, over 20 people accused Spacey of "inappropriate behavior" at the London theatre where he served as artistic director. Several people who worked on "House of Cards" with Spacey have accused him of harassment.