If something isn't sheer, Kim Kardashian doesn't want to wear it. 
The reality star was spotted out on Tuesday night in New York City rocking a sheer black tank top (which could also be a body suit) with camo shorts cut just above the knee.
She kept the rest of her outfit simple with minimal jewelry, vintage Versace sunglasses and sparkly silver heels: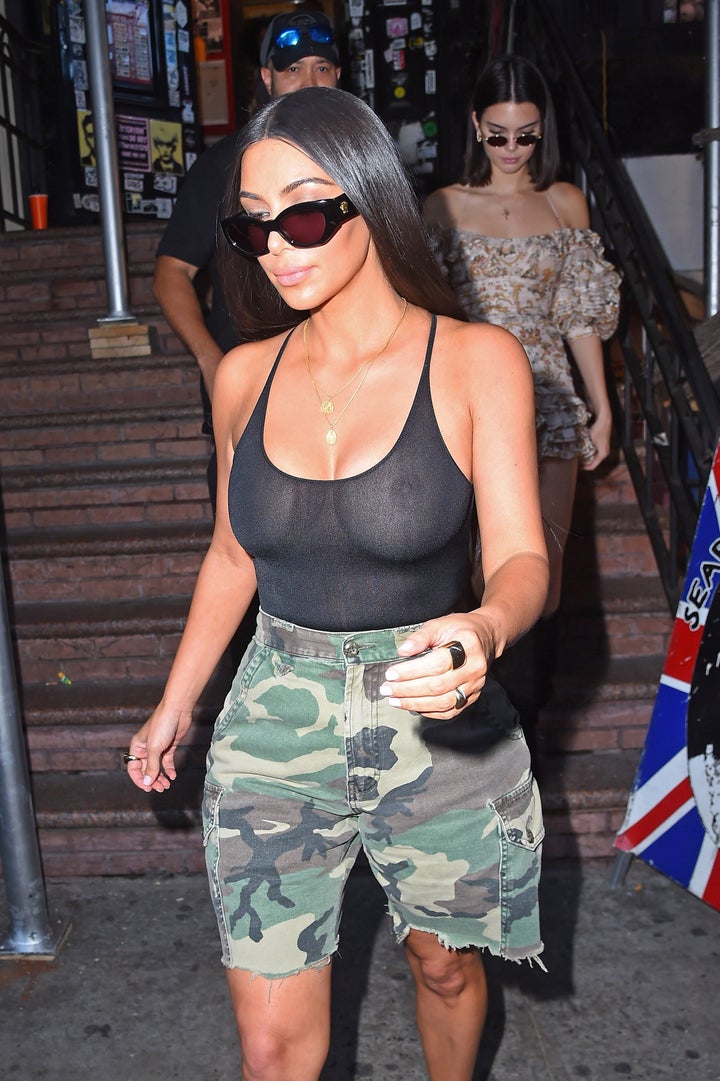 Josiah Kamau via Getty Images
Kim Kardashian and Kendall Jenner shop East Village thrift stores with two bodyguards on Aug. 1 in New York City, New York.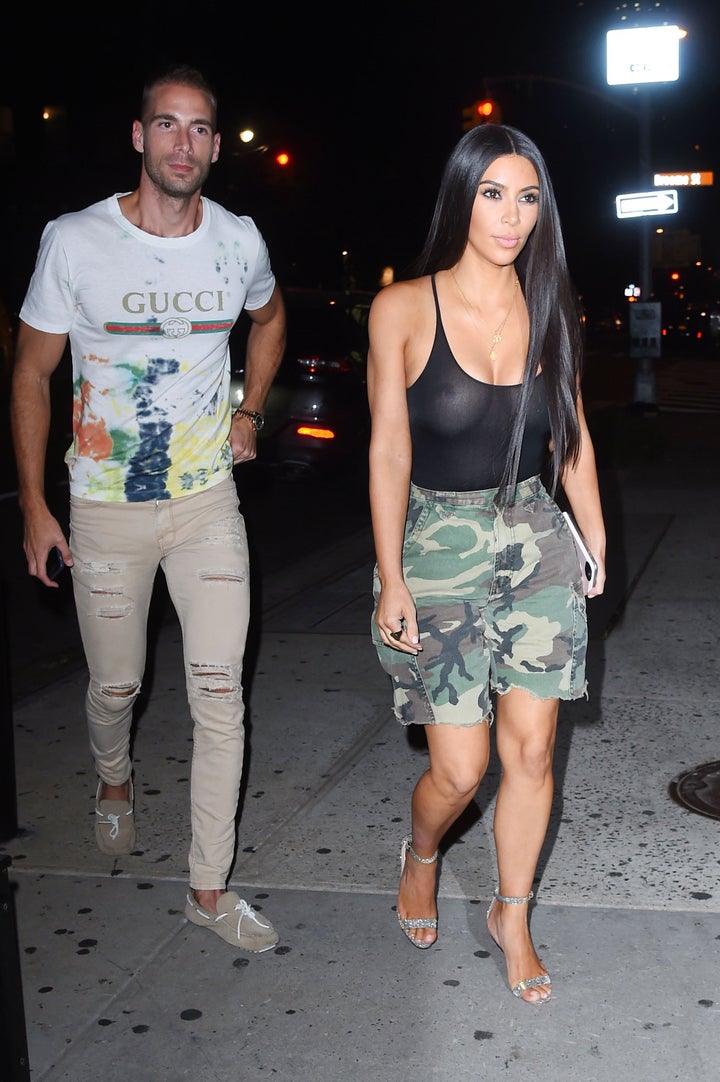 Josiah Kamau via Getty Images
Freeing the nipple, one top at a time.
She was also joined by her sister, Kendall Jenner, during the shopping trip. Jenner wore a patterned, off-the-shoulder dress with tiny straps, tall black boots and sunglasses: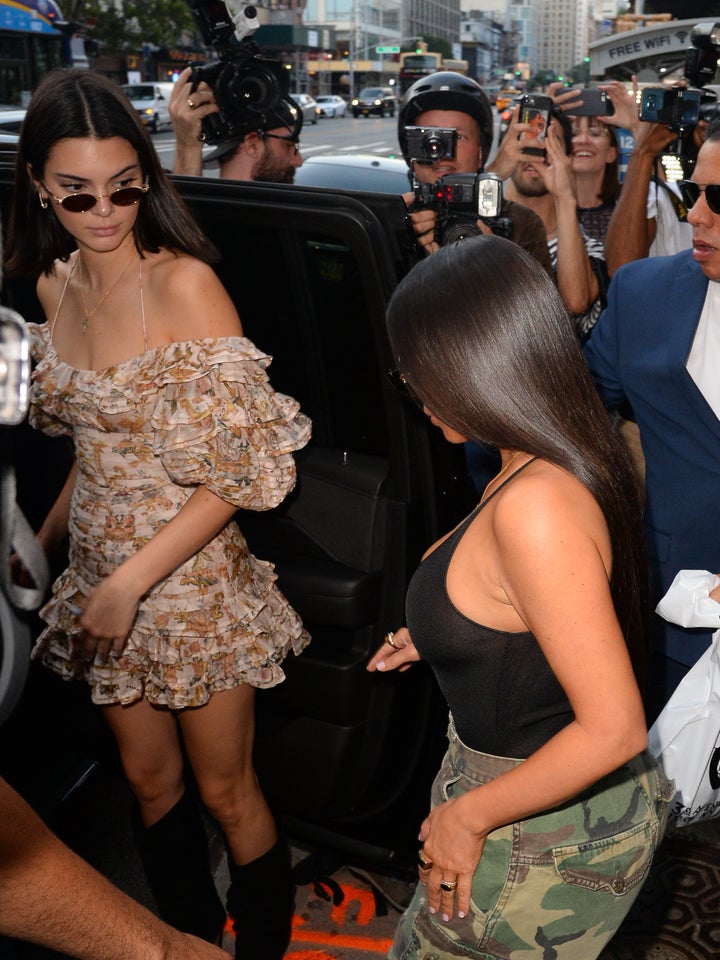 Raymond Hall via Getty Images
Sister, sister. 
Kardashian has gone sheer a few times in the past few weeks. She recently wore a sheer skirt at the opening of a Balmain store in Beverly Hills, rocked a sheer Gucci bra during a trip to New York City in early July and ensured all eyes were on her with a transparent mesh outfit.
Somehow, though, none of the looks come close to her most revealing see-through outfits: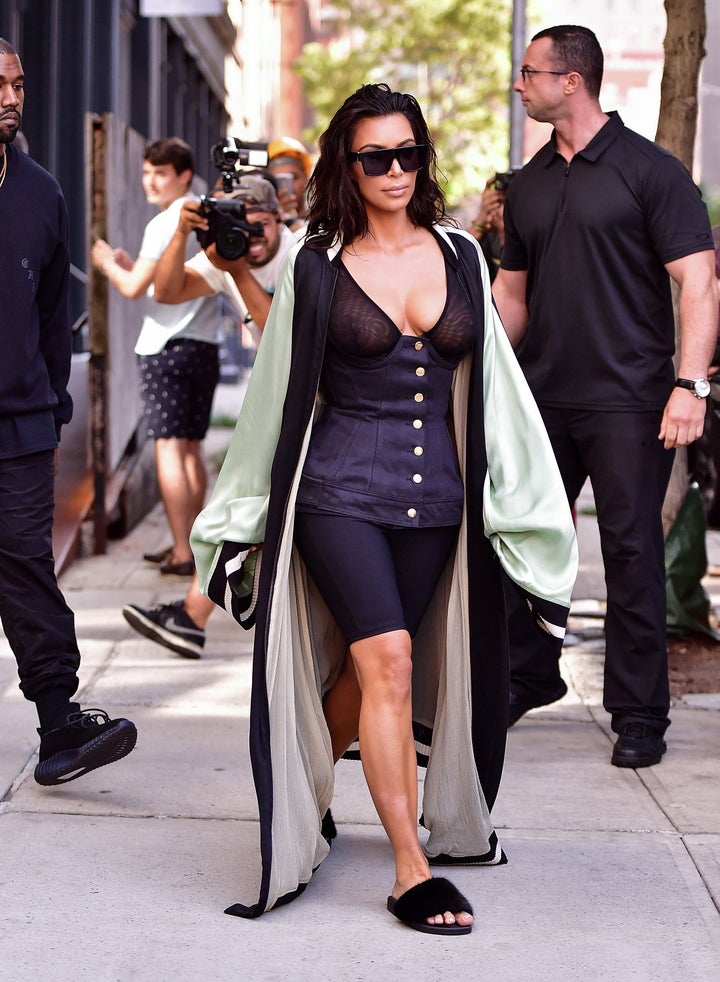 James Devaney via Getty Images
Kim K seen on the streets of Manhattan Aug. 30, 2016 in NYC.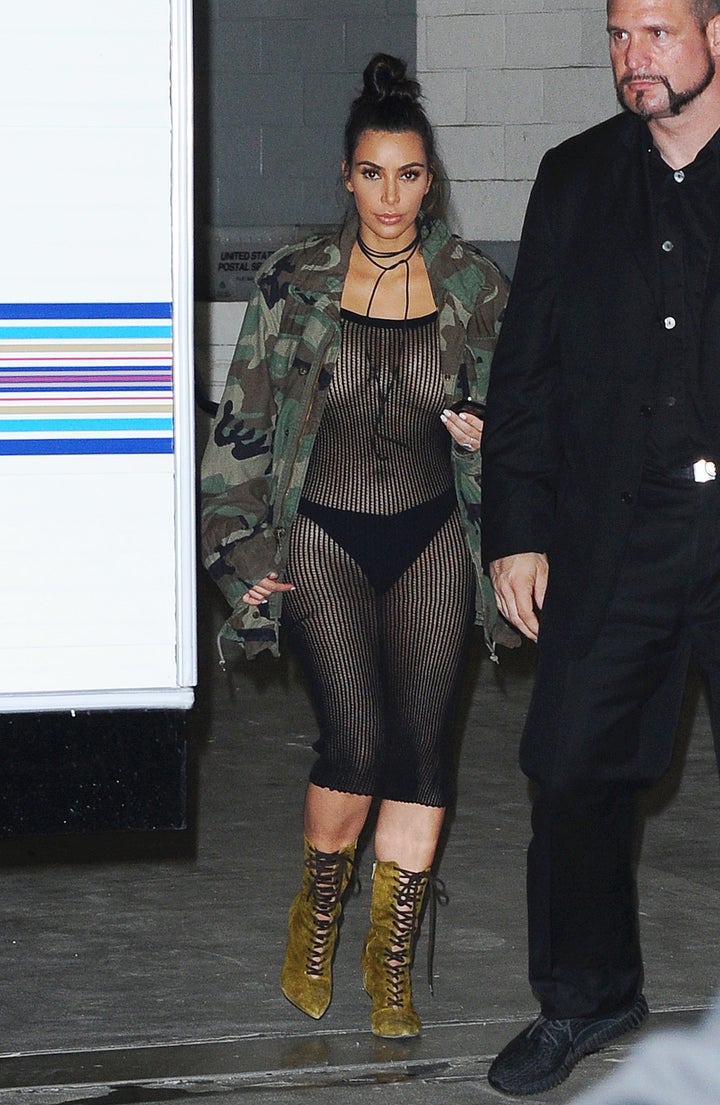 Splash News
Leaving the OUE Skyspace Event in Los Angeles, CA on July 15, 2016. 
For anyone who doesn't appreciate Kim's tendency for keeping things transparent, she previously wrote a message to her detractors saying she doesn't care. 
"I am empowered by my body. I am empowered by my sexuality," Kardashian wrote in an essay about nudity and empowerment last year. "I am empowered by feeling comfortable in my skin. I am empowered by showing the world my flaws and not being afraid of what anyone is going to say about me." 
Message received, loud and clear.