She is not a common person. She has the fastest growing cosmetic brand and it made $420 million in just 18 months and it is well on its way to becoming a Billion Dollar business. Her day to day life is glamorous beyond imagination so what can you expect when it is the special day of the year. Her birthday will be bazillion times more lavish and that is exactly what happened at her surprise birthday party, She had an ice sculpture shaped like her butt. Is this extravagant enough?
It will shock a lot of people that Kylie is no longer a teenager and she celebrated her 20th birthday on 10th August with her friends. She has grown in the lime light of television as she has been a part of "keeping up with the Kardashians" since 2007. And now she has become a beauty mogul.
She shared Pictures and Videos of the birthday party on her Snapchat account and in one of the videos she shared you can see an ice sculpture shaped like a butt and you can hear her talking to her best friend Jordyn Woods. In the video, she asks "Jordyn, What is this!?" and he replies that "Kylie, It's an ice sculpture of your butt!!!!"
That was not it. She also had a chocolate fountain at her party.
And of course, balloon to spell her name…
What do you expect from a Kylie Jenner birthday party? They didn't only have an ice sculpture of her butt but all a goofy picture of her on the cake too.
SNAPCHAT/KYLIE JENNER
SNAPCHAT/KYLIE JENNER
Is this surprising to anyone that someone as rich as her is using a disposable fork?
SNAPCHAT/KYLIE JENNER
It looks like that she is putting the cake on a wall to take pictures but if you look closely, the cake is on a fancy table with mirrors on it. Have you ever seen a party like this in real life?
All of her family also showed up to wish her a happy birthday and the look so thrilled to be there. Her mom Kris Jenner and her sisters Kendall Jenner, Kim Kardashian and Khloé Kardashian can be seen in this picture, looking so happy and excited.
There were other guests too including Kylie Jenner's boyfriend Travis Scott Khloé Kardashian's boyfriend Tristan Thompson and Kim Kardashian's best friend Jonathan Cheban.
But the Ice Sculpture took the crown as the guest of honor and it show how the Jenners and Kardashians celebrate their birthday in a style.
SNAPCHAT/KYLIE JENNER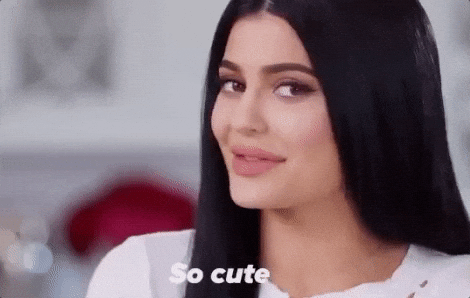 We wish you a Happy Birth Day Kylie! And may you have another successful year!
If you liked the article give us a thumbs up and follow us for more interesting articles and make sure to check out more of the interesting stories from around the world.
Sources: Some Cards, Cosmopolitan