Looks Like We're Finally Getting A Redhead Emoji.. And Lots More!
Pairs of white-haired, curly-haired, bald and redheaded emojis are on deck to be rolled out in June 2018, according to a press release from Unicode. And oh, do they look glorious.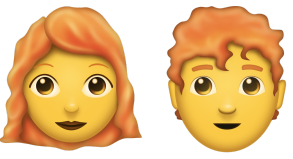 Emojipedia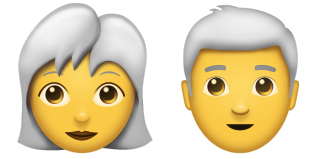 Emojipedia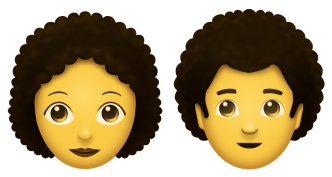 Emojipedia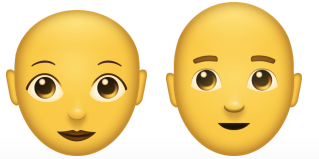 Emojipedia
Emoji users have famously begged for redheaded icons over the years. In 2015, one group even made its own set available for download, though they aren't part of the official keyboard. 
Although they're exciting, the new emojis above aren't sure things just yet. They're emoji "draft candidates," which means they're very close to becoming part of the keyboard, but still have one hurdle to go. The Unicode Technical Committee won't make its final decision to release them until early 2018.  
But Jeremy Burge, a member of the Unicode Emoji Subcommittee, tweeted a promising prognosis: 
"In the past, most emoji candidates have gone on to become actual emojis," Burge told HuffPost. "Given the high frequency of request for redhead emojis, I hope that these will make the final cut!... Afro or curly hair is also a popular request."
If approved, the proposed new hair colors and styles will likely roll out as eight separate emojis on your keyboard, according to Burge. Later, they could be extended to appear as options for customizing existing emojis (the adults, boy, girl, baby, etc.).
All the emojis above have the same chances of making it to the final stage, he added. If approved, the redhead emojis, their friends and more than 50 other emoji candidates will debut on your phone next summer. 
 €  Œ❗️❗️❗️❗️ €  Œ❗️❗️❗️❗️ €  Œ❗️❗️❗️❗️ €  Œ❗️❗️❗️❗️