Madonna Blocks 'Grossly Offensive' Auction Of Underwear, Tupac Letter
Before any fans could get their hands on the 22 items relating to the singer, however, Madonna has halted the auction with an emergency court order, the Associated Press reports. 
Manhattan state Supreme Court Judge Gerald Leibovitz has ordered the memorabilia site Gotta Have Rock and Roll to pull the items in question, ranging from previously worn underwear to a hairbrush with the singer's hair and private photos. 
Madonna was reportedly "shocked to learn" about the online auction, believing the Shakur letter, which was expected to sell for up to $400,000, was still in her possession.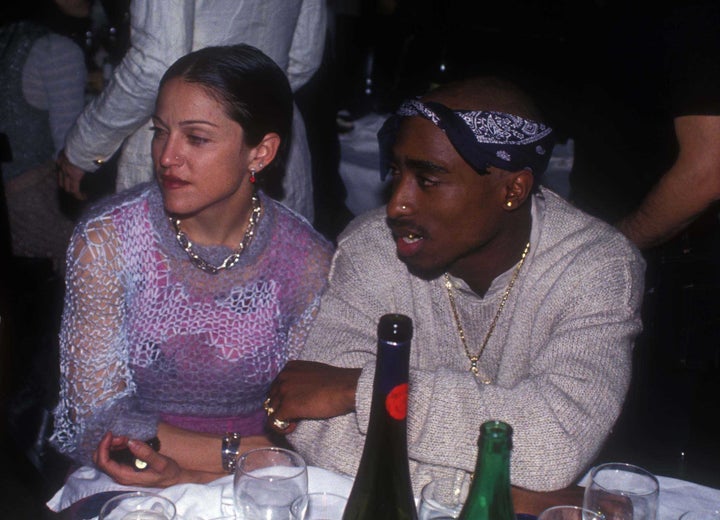 Patrick McMullan via Getty Images
Madonna and Tupac Shakur in 1994. 
"The fact that I have attained celebrity status as a result of success in my career does not obviate my right to maintain my privacy, including with regard to highly personal items," Madonna said in court papers obtained by the AP. "I understand that my DNA could be extracted from a piece of my hair. It is outrageous and grossly offensive that my DNA could be auctioned for sale to the general public."
According to court papers, Darlene Lutz, described as a "frequent overnight guest" at Madonna's home, is behind the auction. Lutz's legal team is claiming that the items belong to her and plan to take Madonna to court over the auction. 
"Madonna and her legal army have taken what we believe to be completely baseless and meritless action to temporarily halt the sale of Ms. Lutz's legal property," a spokesman for the auction house told Page Six. "Madonna's allegations will be vigorously challenged and refuted in a court of law in due course. We are confident that the Madonna memorabilia will be back."
---
By accepting you will be accessing a service provided by a third-party external to https://www.catchupnews.org/