'Star Trek' Actor Going Boldly Into On-Camera Gay Romance
"Star Trek" fans are going to discover something new when the franchise's latest show, "Star Trek Discovery," debuts in September on the CBS All Access streaming service: Two cast members in a same-sex romance.
Anthony Rapp, who plays Lt. Paul Stamets, made the announcement Saturday at the San Diego Comic-Con during a panel discussion on the show, and dropped another bombshell.
Rapp's onscreen love, he said, will be played by Wilson Cruz, who is best known for his iconic turn as Enrique "Rickie" Vasquez on the short-lived mid-1990s TV classic, "My So-Called Life."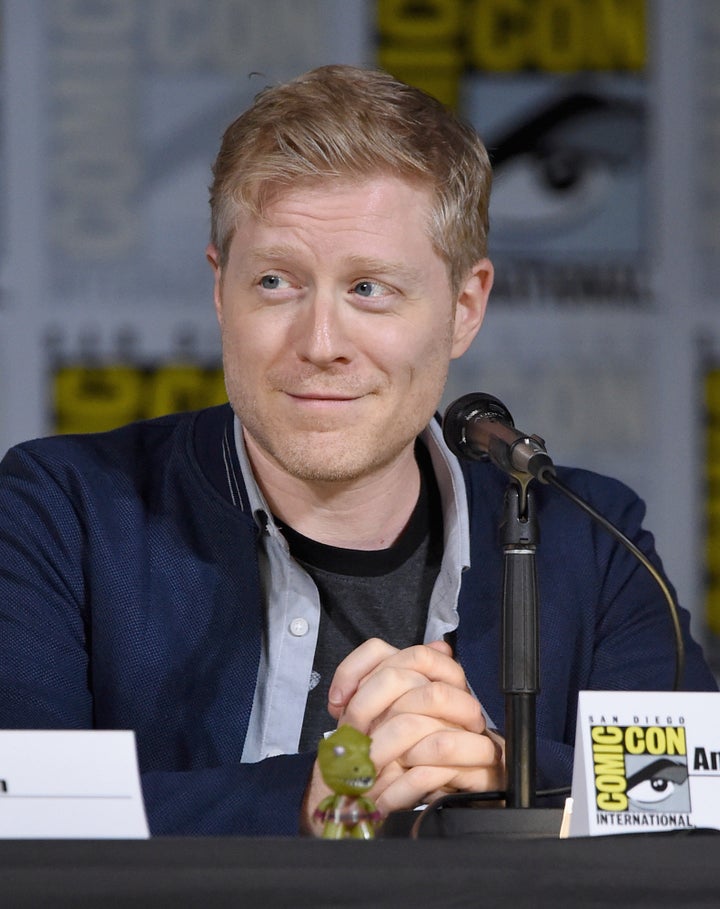 Mike Coppola via Getty Images
Actor Anthony Rapp at the San Diego Comic-Con on Saturday.
"Wilson Cruz will be playing my love interest, my partner ― my man love ― and we're both officers on the ship," he said during the panel.
Although the Sulu character in the 2016 movie "Star Trek Beyond" is gay, Rapp's character is the first openly gay main character on a "Star Trek" TV series.
He said: "And I'm very proud of that. And he's a scientist!"
Rapp and Cruz have a shared past: They were both in the original Broadway production of "Rent" when it debuted in 1996.
Rapp promises the romance is going to be the source of good storytelling.
"I promise you we passionately believe in what we're doing and we'll honor what's come before," Rapp told his listeners.
Series lead Sonequa Martin-Green, who plays First Officer Michael Burnham, told the crowd that "Star Trek Discovery" will stay true to the original intent of series creator Gene Roddenberry.
″'Star Trek' has always been a pictorial of diversity and of universality and of unity," she said. "If you say you love the legacy of ′Star Trek' but you don't love that, then you've missed it. I encourage you to join with us."